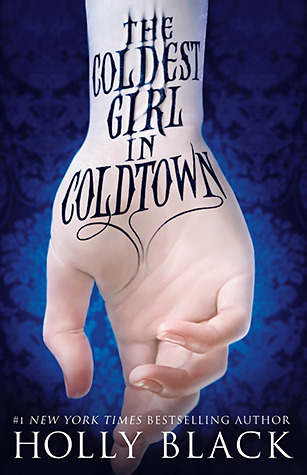 I have not read much vampire fiction other than Twilight, so I'm not well-equipped to review this book, but screw that, I'm doing it anyway.
I finished this book a few minutes ago, and I'm still trying to process thought and put my mind back into reality, so I'm finding it hard to see how to describe this book.
Visceral is the first word I think of. Or maybe dark and seductive, though that sounds like I'm describing erotica (which I'm not – teen fiction, people). It was a strangely intense experience. Very rich and languorous and indulgent and impossible to say no to. It begs and begs for you to keep reading and you do, because, much like the characters, you have succumb to this gorgeous, horrific world.
Where was I going with this? Oh yeah, this book is damn good.
Summary
I'd rather give you the blurb I read, because it is perfect, and sums up the book better than anything else could.
"Coldtown was dangerous, Tana knew. A glamorous cage. A prison for the damned and anyone who wanted to party with them."
I think that's all you really need to know.
Cons
Other than it ending?
Other than me wanting a sequel super badly?
But yeah, I didn't realise how interested I was in these characters until they disappeared. While it is a very good standalone, and the plot definitely has been concluded, the characters have a lot of potential for growth and I am desperate to read more.
Pros
 The writing
Oh my god that writing.
I am obviously not going to cover all the pros but this has to be said.
Oh my god can Holly Black write.
This is the first book by Holly Black that I've read, and I don't know much about her books other than people like them. I don't know what I was expecting, but it was not this. It was not gorgeous sentences and vivid imagery and me wanting to quote everything.
That should be enough of a reason to read it.
All the Other Usual Stuff
Plot was awesome, characters were awesome, world was awesome, everything was awesome.
Especially liked the treatment of Gavriel and Tana's relationship because thank god that was refreshing. There was acknowledgement of the difference between love and lust and the characters ended up actually being friends and there was a massive emphasis on the monstrous nature of Gavriel. Yes yes yes to all of it.
Quotes
 "Death's favorites don't die."
"Clever girl. You play with fire because you want to be burnt."
"We all wind up drawn to what we're afraid of, drawn to try to find a way to make ourselves safe from a thing by crawling inside of it, by loving it, by becoming it."
"Even from the beginning, that was the problem. People liked pretty things. People even liked pretty things that wanted to kill and eat them."
"She wished it was an unfamiliar feeling, that ache, the urge that made her hit the gas when she ought to hit the brake."
Overall
Holly Black makes me want to read vampire fiction. She also makes me want to avoid vampire fiction because I'll constantly be comparing whatever I read to this book.
She also makes me want a sequel very, very badly.
5 shuriken stars.