Beauty – Robin McKinley
There are two problems that I had with this book.
1. I should have read this when I was the age demographic that this book is aimed at.
2. I think I just have a problem with the 'Beauty and the Beast' fairytale.
The book wasn't bad, and I'm sure I would have loved it a long time ago, but now I just find it creepy. Why does Beauty ever fall in love with this creepy guy? He threatens to kill her dad! He keeps her locked away against her will! He does not explain any of this!
Why oh why would she fall in love with this guy? Yes, I get it, he's under a curse, I know I know, but she doesn't know that. Like seriously.
The novel was filled with lovely ideas and new interpretations but I just can't get over the source material.
2 shuriken stars.
Station Eleven – Emily St. John Mandel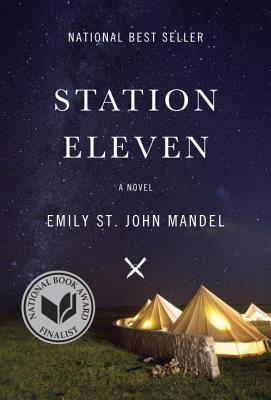 I really don't get the hype over this book. I'm sorry, but I don't.
It's a good book, but it didn't blow me away. At all. I really don't get it.
Maybe it's the fault of the dystopian trend that has numbed me to re-imaginings of the apocalypse, but I feel like I've read it all before. The writing is good, but not awe-worthy. The story-telling device was interesting, and there was nothing that irked me about it, but I really don't understand the hype.
4 shuriken stars.
Girl Meets Boy – Ali Smith
I'm falling in love with Ali Smith's works.
There is something about her writing that makes me automatically trust her. I trust that she can tell this story to its best potential, and I trust that I will love her work, and I do. I have to say that I wasn't familiar with the myth of Iphis before reading this, so I can't say how well the interpretation has been done, but I will say that I really love this novel.
5 shuriken stars.